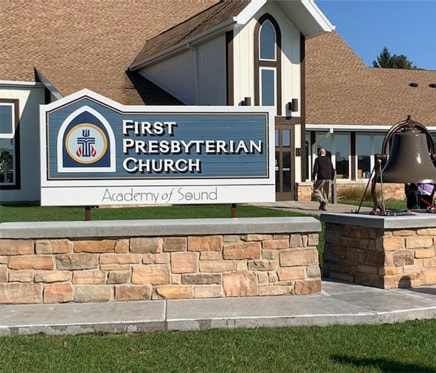 Welcome to FPC! We are glad you are interested in connecting with our community.
Welcome to Worship
Worship is at 10am each Sunday.
Authentic, musical, heartfelt and relevant to your life.
Come As You Are
All are welcome here, no matter where you are in your life or faith.
We acknowledge that we are all in need of God's grace. We also proclaim that we are all beloved children of God.
We Are All Children of God
We worship intergenerationally, children are always welcome.
There are activities for children in our Pray Ground and opportunities for children to lead.
Grow With Us
Explore the many opportunities to share your talents, grow in faith, serve our community, and expand your horizons and understanding of God's Word.
Break Bread With Us
Our gathering continues with fellowship after worship.
Please stay and enjoy a treat, something to drink, and good fellowship. You will be very welcome here.
Frequently Asked Questions